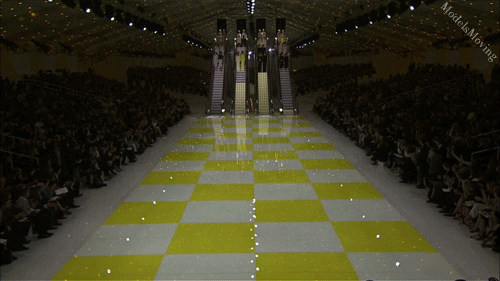 What I'm Reading:
The Business of Fashion recapped 2015 in this post, accumulating the most important stories of the year. Raf Simons, Alber Elbaz, Alessandro Michele, and the future of Balenciaga are all featured—as expected.
Vulture is one of my favourite websites so after seeing Star Wars: The Force Awakens on Sunday I immediately went to read their review first. If you've seen the film take a peruse. Sidenote: Daisy Ridley was everything.
I've been dying to see the Danny Boyle-directed Steve Jobs biopic ever since the trailer was released. The film was written by Aaron Sorkin. His fast-paced dialogue was my favourite part of the film. It was snappy and effective and especially deft during conflict. Michael Fassbender's portrayal as Jobs was great. He exuded an unlikable cockiness which contributed to his performance's success. Kate Winslet's supporting role as Joanna Hoffman was also enjoyable; she is a character that grounds Jobs amidst the madness of everything. There is a scene between Fassbender and Jeff Daniels before the launch of the NeXT Computer which was outstanding. It was one of the scenes that solidifies his Oscar candidacy. It was the scene.
Homeland Season 5 Episode 12
Another year, another Homeland season finale. In season 5,Claire Danes as Carrie Mathison was stationed in Berlin, Germany working as head of a philanthropist's security detail. The finale gave us a reminder that Carrie has a badass side, one that will hopefully be revisited more in season 6. The episode paid a mournful goodbye to one of the characters. Miranda Otto's performance as the vindictive Allison Carr was one of the highlights of the season.
The beautiful and hilarious Oscar-winning actress joined Andy Cohen on his talk show to promote her new film Joy. She played the game Plead the Fifth, which is as funny as you'd predict.
Comic whizzes Amy Poehler and Tina Fey were back hosting Saturday Night Live (garnering the show its highest ratings in a year). The sketches were absolutely brilliant. Kate McKinnon as Hillary Clinton from the present came face to face with Amy Poehler as Hillary Clinton from 2008, and it was fantastic.